Ops + Capoeira + Dj: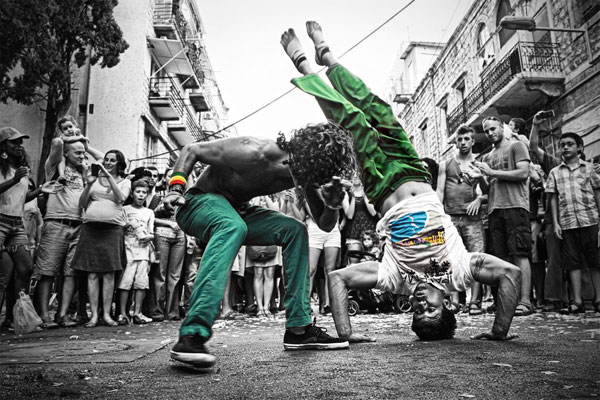 Ordem Progres Sound (O.P.S )
Raça Baiana
Dj
This "setup", unlike the others, is perfectly suited to adapt to smaller venues, though it still needs the appropriate room for both the band and the capoeira exhibition.
The evening starts with the Dj-set as described above, followed by the capoeira performance. The masters will entertain and involve the audience in their spectacular exhibition by actually interacting with people in many different ways, singing popular brazilian chants and playing typical folk instruments.
Subsequently the O.P.S group will punch in, blending perfectly in the ongoing capoeira show and urging people to dance to their captivating set-list.
During the gig more capoeira exhibitions will be featured, dancing to the rhythm and music of O.P.S and providing more spectacular displays of skill.
At the end of the gig the DJ will play a fitting set-list to bring the evening to an end. (maximum duration 120 minutes)
Plan your Party with Us!