Show di musica AXE' esplosivo e coinvolgente
con un repertorio incentrato sulle musiche storiche del Carnevale di Bahia!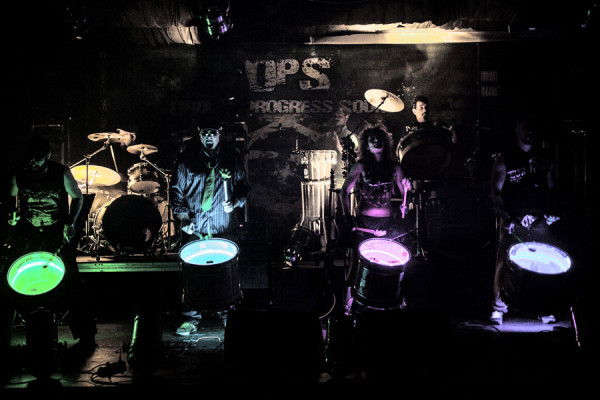 Una formazione con all'attivo più di 200 spettacoli, offre grandi performances musicali professionali, con la possibilità di integrare corpo di ballo, spettacoli di capoeira e marching band di percussionisti, al fine di accontentare anche esigenze di produzione di massimo livello!
Unici nel panorama Italiano a presentare queste coinvolgenti musiche tradizionali folkloristiche brasiliane con una band completa in tutte le sezioni e lo Show ha sempre ottenuto grandi consensi da ogni tipologia di pubblico!
Uno spettacolo dalle forti emozioni, tutto rigorosamente suonato dal vivo!!
Sambaregge, Funk, Reggae, Samba, miscelati fra loro sotto un'unica bandiera quella dell'"Axè Music".
La potenza sonora espressa dalla band e la scaletta incalzante senza pause è finalizzata a far ballare e divertire il pubblico, ideale sia in discoteche, pub, piazze e manifestazioni all'aperto. Lo show proposto è circa di due ore, senza pause e spesso si avvale anche dell'ausilio di un Dj laddove è richiesta una performances di una durata superiore.
La spiccata presenza ritmica della batteria e delle percussioni impone un sound di notevole impatto che ricrea fedelmente le tipiche sonorità brasiliane del Sambareggae e della Batucada e la forte personalità della voce femminile del gruppo conquista gli spettatori coinvolgendoli animatamente.
Uno spettacolo che non ha età, adatto ad ogni tipologia di pubblico!
La formazione della band è di minimo 6 elementi, fino ad un massimo di 10 e in aggiunta, si possono integrare: corpo di ballo con costumi tipici brasiliani, capoeira, marching band di percussionisti con spettacolo sia itinerante, sia su palco.
Il gruppo possiede un proprio service completo di fonico e impianto audio/luci, adatto sia ad esigenze di locali chiusi che aperti di qualsiasi dimensione.
Show de música axé explosivo e envolvente
com um repertório nas músicas históricas do carnaval da Bahia.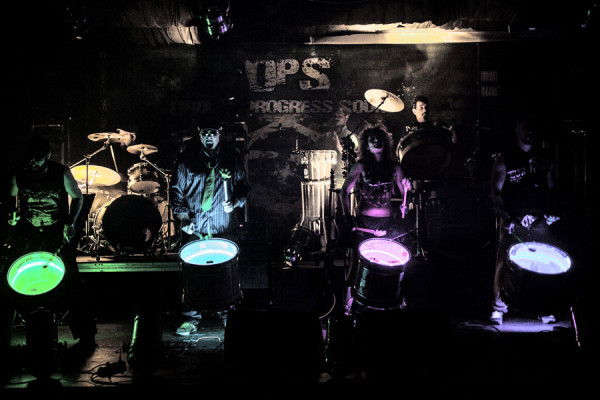 Uma formação de mais de 200 espetáculos, oferece grandes performances musicais profissionais, com a possibilidade de integrar corpo de baile, espetáculos de capoeira e marching band de percussionistas, a fim de agradar produções de alto grau de exigência.
Únicos no panorama italiano a apresentar essas envolventes músicas tradicionais e folclóricas brasileiras com uma banda completa e com seus shows que atingem sempre um sucesso de crítica e agradam a todo tipo de público.
Um espetáculo de fortes emoções, tudo rigorosamente feito ao vivo!
O show proposto é um espetáculo com duração mínima de 1he 30 min, 2h no máximo, ininterruptas. A potência sonora e incessante da banda contagia e faz o público dançar, seja em boates, bares, praças ou ao ar livre.
A presença rítmica da bateria e das percussões impõe um som de notável impacto que reproduz fielmente as típicas sonoridades brasileiras do Sambareggae e da Batucada e a forte personalidade da voz feminina do grupo conquista os expectadores envolvendo-os animadamente.
Um espetáculo sem limites de idade, dirigido a todo o tipo de público.
A banda é composta de no mínimo 6 a 10 componentes e pode ainda acrescentar: um corpo de baile com roupas típicas da cultura brasileira, capoeira, marching band de percussão com espetáculo itinerante ou no palco fixo.
O grupo possui um próprio serviço de áudio, luz e som, adaptado às exigências de locais fechados e abertos de qualquer dimensão.
An explosive and utterly entertaining show of AXE' music
focusing on the most famous songs of Bahian Carnival.
A band with a history of more than 200 shows, capable of providing great high-end musical performances, which may also include professional corps de ballet, capoeira exhibitions and an entirely percussive marching band, able to meet top-notch production needs!
A unique reality in Italy, the only act to perform these captivating tarditional folk brazilian music with a full band. The show has always received extra-positive feedback from both critics and audience!
A performance able to evoke some serious strong emotions, everything absolutely live!
The duration of the show is from 90 to 120 minutes, no pauses. The powerful sound and a persistent set-list clearly aim to keep people dancing all the time. It's perfectly fit for both smaller venues (like pubs and discos) and bigger ones like squares or any other open-air event.
The distinctive rhythm section made up by drums and percussions aims to faithfully recreate the typical sound of brazilian Sambareggae and Batucada, while the histrionic personality of the female singer mesmerizes and entertains the people.
A show for all ages, which greatly suits any kind of audience.
The minimum line-up is of 6 people (up to 10). By request, corps de ballet with traditional brazilian costumes, capoeira and percussive marching band (both itinerant or on-stage) are available.
The band owns its own full audio and lighting service with its sound engineer, everything capable to satisfy the needs of small and big venues alike.